Cryptocurrency prices continue to be a mix of red and green on September 15. The global cryptocurrency market cap is $2.12 trillion, a 2.97 percent increase over the last day, while the total crypto market volume over the last 24 hours is $111.82 billion, which makes a 19.93 percent decrease.
  The volume of all stable coins is now $85.22 billion – 76.21 percent of the total crypto market 24-hour volume. Bitcoin's price is currently $47,104.45 and its dominance is currently 41.78 percent, an increase of 0.48 percent over the day.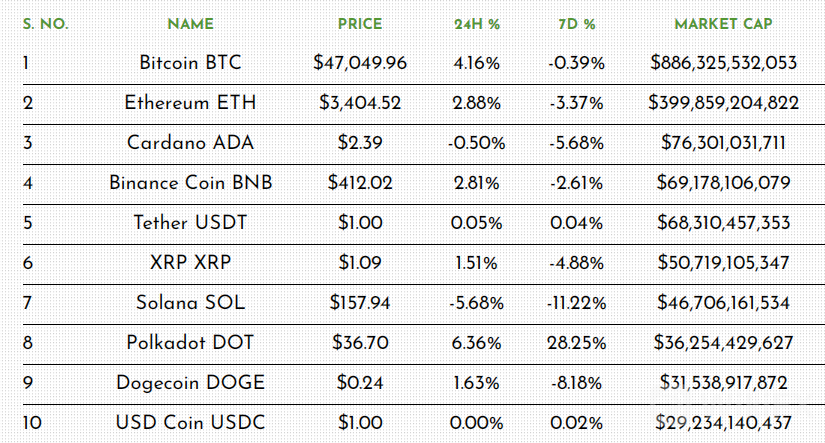 The prices of 10 largest cryptocurrencies
  Stay tuned on WikiFX!