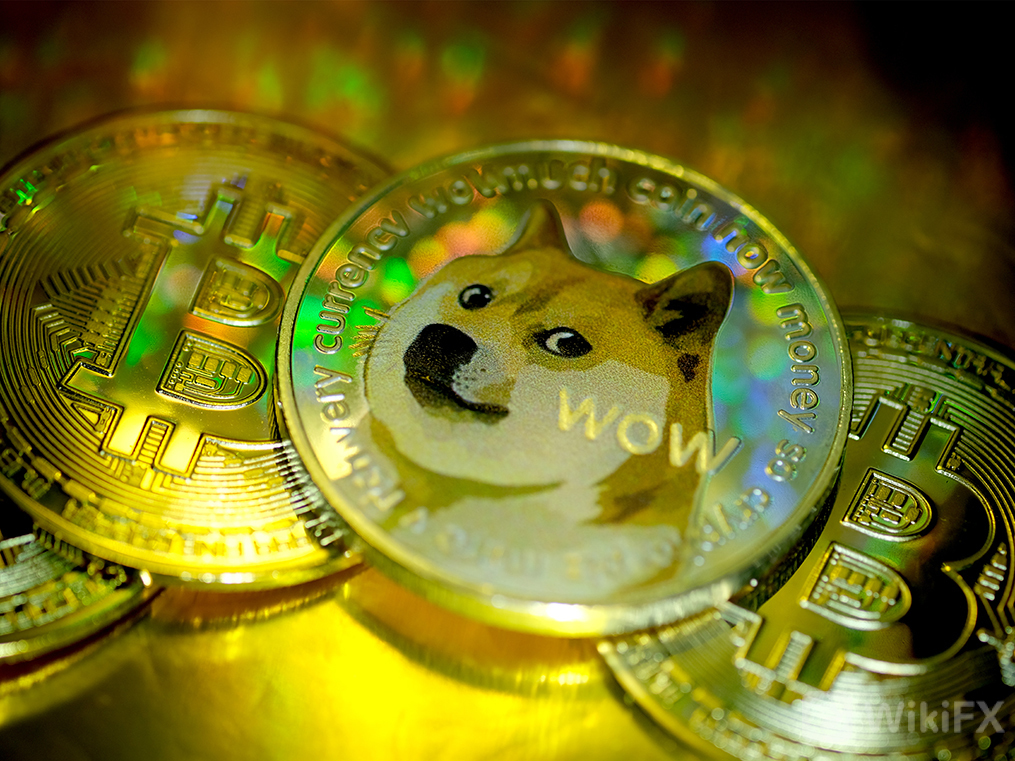 Unlike most established cryptocurrencies, Dogecoin (DOGE/USD) has been trending lower for the last two weeks. The surging second wind of altcoins has seen many jump to record prices over the last few days, resulting in the crypto market trading at a four-month high of $2.3 Trillion. However, DOGE has failed to follow suit and its lack of volume and trading activity paints a bleak picture for the dog-themed favourite.
  However, the Dogecoin price gave the bulls a glimmer of hope yesterday. DOGE jumped 6%, clearing an influential level of resistance. But by the end of the day, the coin had erased the gains, finishing in the red. As a result, an ominous chart pattern has emerged, threatening to dash the hopes of a recovery.
  The daily chart shows that following Mays $73.90 high, the price has been trending broadly lower. This formed a descending trendline, currently seen at $0.2890.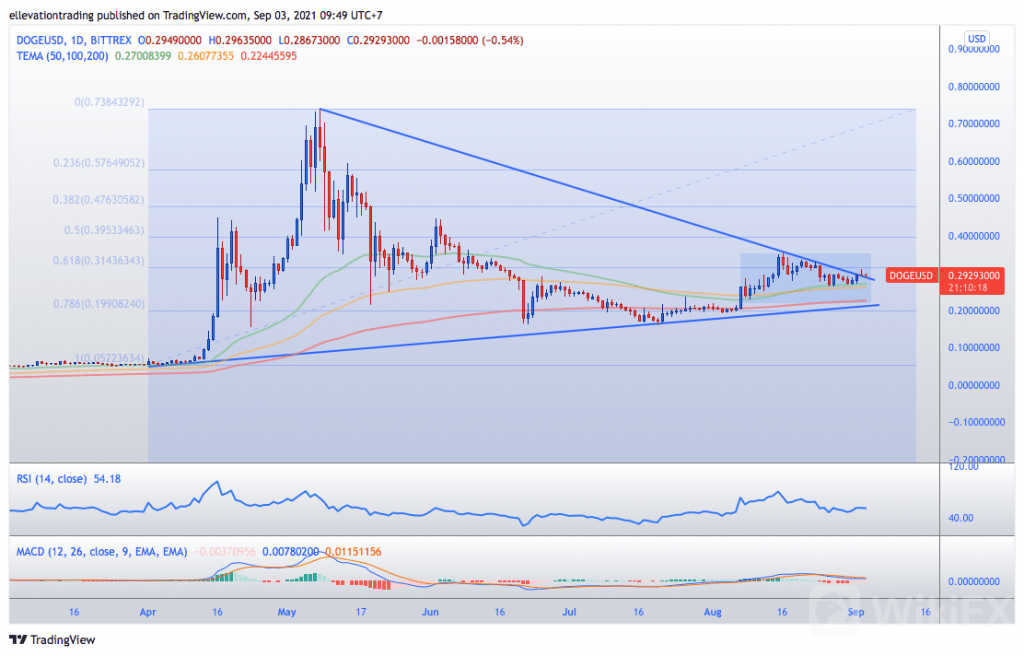 On Thursday, when the Dogecoin price reversed after clearing the trend, it left a bearish 'shooting star candlestick. This happens when the price rallies above the previous day's high but ends the candle near the low. This is considered a negative development, suggesting and the bears have taken back control of the price.
  However, for the time being, DOGE is still above the trendline and, on that basis, still has a chance to rally. Furthermore, if the price holds above $0.2890 today, it would reinforce the breakout and possibly catalyst for an extension to the August high of $0.3526.
  On the other hand, if DOGE finishes today below $0.2890, it would indicate the breakout has failed. This would likely lead to the price sliding to the 100-day moving average at $0.2607. And if that fails, the 200 DMA at $0.2246 should follow. A long term uptrend at $0.2100 assists the 200 DMA to provide robust confluent support approaching $0.2000.
  - END –
  Stay tuned on WikiFX for more market trends!